West End Residences
A collection of unique apartments and terraces where the art of living and the art of architecture unite.
24-26 Cowper St, Glebe NSW 2037
THE ART OF INNER CITY LIVING
Between West End's two collections of apartments – The Foundry and Arthouse – and its selection of Arthouse Terraces, a likeminded new community will come together.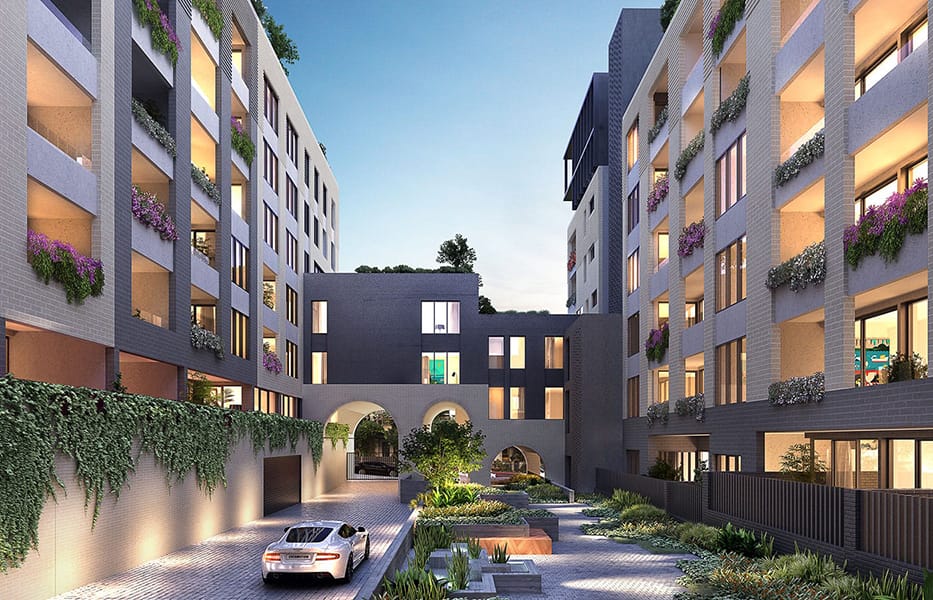 PREMIUM RESIDENTIAL
DEVELOPMENT BY

---
ROXY PACIFIC
West End is one of a select few premium residential developments in Australia by Singapore-listed property and hospitality group Roxy-Pacific. The group's projects offer exclusive selections of residences inspired by the distinctive histories of their surrounds.
---
TURNER ARCHITECTS
Multi-award-winning Turner Studio mines the history and heritage of each of its sites for cues and inspiration. Instead of being designed to merely follow current trends, Turner residences are imbued with the qualities you want in a home that will be yours for the long term.
THE ART OF INNER CITY LIVING
For the makers and the innovators, the sculptors and the dreamers: the streets of Glebe echo a creative and industrial past, and a new kind of artistry is taking up residence.
THE ART OF REINVENTION
Between Glebe's village feel and the urban grid of Ultimo, discover the perfect place to live out your inner city dream. At West End, modern masonry meets the heritage brick of industrial architecture. Integrating with the surrounding area, yet signalling a new age of contemporary innovation, this is a new icon for Glebe.
THE ART OFINNER CITY LIVING
There's artistry in living local, and Glebe makes it easy. From small bars to casual eats, fine dining to retail therapy, you'll find it all around the corner.
THE ART OFBEAUTIFUL SPACES
West End is a place that's ripe for inspiration, designed by an award-winning team. Contemporary and timeless, this is a place where artists and art-lovers, vanguards and innovators will all feel at home.
There's artistry in living local, and Glebe makes it easy. From casual eats to retail therapy, markets to waterside walks, you'll find it all around the corner.
SOMETHING FOR EVERYONE
Glebe is the inner city suburb that oscillates between old world charm and contemporary chic. Where restaurants and pubs preside in place for decades and watch the people pass by, while new contemporary cafés and boutiques open up every day.
THE ART OFA WORLD CITY
From West End's CBD-fringe location you can be in the city in minutes. Australia's major business hub also offers the best of Sydney, concentrated: underground bars, vibrant arts and culture, and fashion from local and offshore designers.